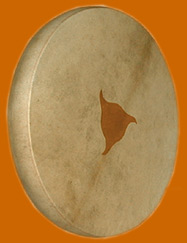 For the first time in drum craftmanship we have the posibilty of building completely reliable drums using natural materials:
Pneumatic Pitch Control
enables you to work with natural hides giving you a tonal range unobtainable with man-made 'skins'. It is our aim to reintroduce the traditional craft of WOOD, VELLUM and CLAY building on the ancient knowledge of hide treatment that has been handed down from generation to generation in cultures around the world. DAVID ROMAN DRUMS are proud to offer the finest quality and variety of natural drum skins that meet the specific requierements of every diesired style, sound concepts and playing technique.
All products presented are subject of international patent pending application